Come on board for a very special meal
During the opening hours you can enjoy our fresh, home-made specialties every day, from spring to autumn, in the café and bistro of the museum ship. We offer snacks, coffee, tea, soft drinks and homemade cakes during your stay at Lake Starnberg - and all in a very special "maritime" ambience.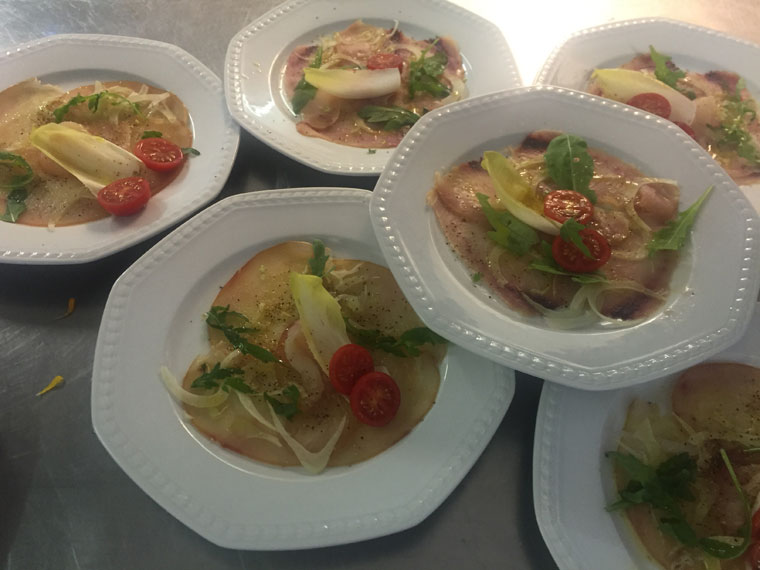 A culinary breath of South Tyrol on Lake Starnberg - Mediterranean and delicious
In addition to our delicious bistro dishes, we are also happy to provide you with a selection of Mediterranean dishes, often from our native South Tyrol. Chef Andreas Fink prepares wonderful delicacies for you. Let yourself be surprised in our café and bistro! All dishes are of course made from fresh, preferably regional products. We are happy to serve you fine wine with your dinner. Our selection here is extensive, exquisite and – as you may have guessed - comes partly from our home South Tyrol.